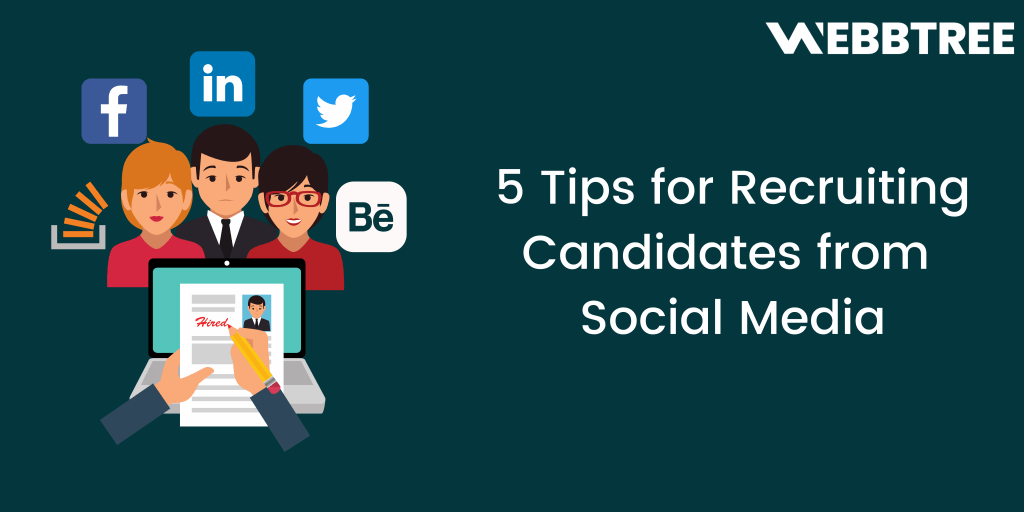 Social media today is considered to be an integral part of everyone's life. To reach out to the current generation, it is important to be present where most people spend most of their time. Outdated recruiting methods will not work in this environment and companies need to keep up with the latest techniques to get the best candidates for themselves.

79% of job seekers are using social media to find jobs, and as they regularly update their interests and work experience on their social media profiles, it makes it easier for employers to find exactly what they are looking for in a candidate.

Social media recruiting is a much more interactive way of hiring, compared to the traditional methods. Recruiters actively look for hiring the best candidates by reviewing their profiles online and try to get the best possible match they can find.

Pretty much everyone has an online presence today, and thus it has become a lot easier to reach out to a larger audience. With so much firsthand information available in a matter of seconds, it makes way for so many opportunities for both recruiters and job seekers.

Not just that, with the ease of communication where each party can respond to one another almost instantly, it makes the process that much quicker and hassle-free.
Tips to recruit candidates from social media
It can get a little tricky while navigating around social media platforms for recruitment but, when done right, the results prove to be fruitful. Here are 5 tips to keep in mind when searching for the right candidate:
More and more companies are turning to social media for hiring. 70% of managers said they have had success hiring candidates through social media – this makes perfect sense, as that is where a majority of millennial candidates can be found.
Strategize, plan and act accordingly to get successful results through this progressing method. If it gets a little too overwhelming, you can always use Webbtree's tools and specialized services like Webbtree Talent Source that helps you find your ideal candidate and provides access to candidates across various social media platforms, and Webbtree ATS which helps in managing your entire recruiting process. Contact us today to go from sourcing to nurturing candidates in fifteen seconds!