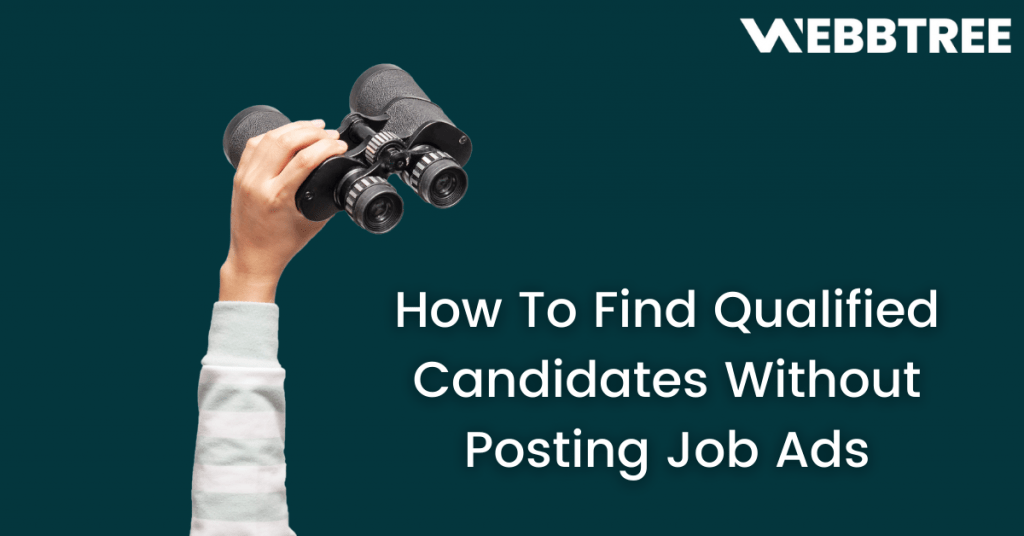 If you feel like your sourcing process is broken, you're not alone. Recruiters spend valuable hours each day wading through piles of resumes, many of which are unqualified for the available position. This, along with the necessary expenses for any viable recruitment strategy, often takes a toll on your funding needs. In this article, you will come across inexpensive (if not free) tips for sourcing qualified candidates, helping you redirect funds to other parts of your recruitment cycle.
Job ads cost money upfront, with no guaranteed returns on investment. On average, it is estimated that it costs up to $5 per click, irrelevant of whether the visitor applies for the job. This tends to increase when specializations and time duration are taken into consideration.
Job ads have also gone from short, accurate descriptions of what the available position entails, to long-winded posts on company culture and unnecessary details. Job ads are boring as is, and these changes have not been helpful to recruiters either. This is one of the main (and many) reasons why job ads have been decreasing in popularity amongst recruiters around the globe, and ineffectiveness across the board when it comes to any company, including yours!
Are there ways to find qualified candidates without having to resort to job ads and the time-consuming manual filtering process that follows?
Yes!
Various alternatives to job ads have been formulated and tested, with all of them showing profitable results in comparison with advertisements. In the following section, you will understand how to make use of various sourcing tools to target and reach out to qualified candidates. You can also know more about popular sourcing strategies in this article.
5 Alternative ways to source qualified candidates
Given the shortcomings of job ads, the solution to sourcing qualified candidates lies in three major channels:
Social media: Social media platforms are the fastest-growing base of candidates in all parts of the world. With sites offering free accounts and one-click sign-ups, social media platforms play a major role in how people connect and keep up with what's happening. This need for relevance and a sense of community can be tapped into as a source of qualified candidates.

A survey conducted by The Open University in 2019 reports that 79% of job seekers utilize social media platforms to aid with their job searches; this number increases to 86% when it comes to younger job seekers. This statistic becomes useful when you proactively reach out to candidates and help them understand why they should consider joining your company. Posting job ads on social media is a different ball game, as it only provides access to 25% of available candidates.

LinkedIn is a very popular example of a social media platform designed for professionals and recruiters. By shining the spotlight on employment history, experience, and past accomplishments, LinkedIn provides you with a variety of ways to search, screen, filter, source, and connect with prospective qualified candidates. A 2016 Recruiter Nation Report by Jobvite has concluded that 87% of recruiters use LinkedIn as a candidate sourcing and screening tool!

Qualified candidates can also be reliably sourced from domain-specific communities – here's how you can source qualified technical talent from GitHub and Stack Overflow.

Here is a reference table that categorizes various social media platforms into domains, helping you source potential candidates effectively. The best part is that all of them are compatible with Webbtree ATS, which can also be used to source qualified candidates – more about that below.
Employee referrals: With social networking practices taking center stage when it comes to candidate sourcing, 46% of recruiters feel that recruiting as a whole is becoming similar to marketing. You will be relieved to know that one of the oldest methods of candidate sourcing is still standing strong today – employee referrals.

A referral is a simple method to source qualified candidates – request your company's employees to spread the word to their network about the availability of the job, and screen inbound applications. It is easy, reliable, and most importantly, contributes largely to the 85% of jobs that are filled via networking!

Your fellow employees know the company best – a perspective that cannot be communicated by active marketing efforts and job advertisements. 15.83% of candidates are sourced from referrals, while 52.17% of candidate applications are a result of job boards. The increasing requirement for qualified candidates has led to employee referrals being 5x as effective as any other candidate source.
Career fairs: Recruiters view career fairs as recruiting events first. Usually, you and your company visit a career fair with the intent to hire more employees. However, career fairs can also be treated as a networking event – a place where job seekers connect with you, and you connect with potential candidates for your company.

By treating career fairs in this manner, you are building a candidate database from both ends, i.e. candidates that are interested in your company, and candidates that you are interested in. While it is a virtually free source of qualified candidates, you have to be wary of your company's brand identity, as career fairs are a public competitive space for both candidates and companies. Investing in your company's brand might be a prerequisite, which could become an expensive venture that saves money in the long run.

Pre-COVID estimates show that 91.7% of colleges have hosted at least one career fair on their campuses. In the span of a decade (2008–2018), the response rate of companies towards career fairs has grown almost 4x globally – an indication of growing interest in these events.

The situation post-lockdown has resulted in career fairs going virtual, with up to 80% of recruiting being done virtually for the foreseeable future. Setting aside the remote nature of these fairs, they are not very different from conventional career fairs. They are much more accessible from different parts of the world and require minimal setup on all fronts. This is a hugely positive aspect of virtual career fairs, as they provide you with a larger and more diverse set of prospective qualified candidates to source from.
Job boards: "Aren't job boards a place to post job ads? Why is it an alternative to job ads?" Yes, job boards are primarily used for job ads. Sourcing tools like Webbtree Talent Source are also integrated with commonly used job boards to make the publishing of these ads easier, scheduled, and automated.

Job boards like Indeed and Monster are beginning to tap into candidate potential, and are allowing their users to upload their resumes in a single click and add detailed experience and employment information to their profiles. From your perspective, this is a goldmine of candidate information! By making use of prebuilt resume databases, all it takes is a single search to screen and browse data on hundreds of qualified candidates waiting to be hired.

Evaluating resumes that go beyond your minimum requirements for the available job automatically makes all available candidates qualified. This also provides you with the benefit of reduced screening times, while also creating a win-win situation for your company and qualified candidates – this makes sourcing easier and cheaper than a traditional job advertisement.
Sourcing tools: One of the best decisions that you can make as a recruiter is to make extensive use of sourcing tools. Sourcing tools are crawlers that scan public data available on qualified candidates depending on the parameters input by the recruiter. Such tools are very flexible in how they can be used to screen and source candidates, making them the perfect solution for hunting qualified candidates for your company!

Sourcing tools provide fast and efficient results that you can modify according to your requirements. They are one of the best tools to build a candidate database with – something that is a prerequisite for building a qualified talent pool. Sourcing tools make the process of recruiting easier overall – here are four ways how that can be achieved by you.
By building a candidate database, you can always rely on pre-fetched data to look for candidates that satisfy two conditions simultaneously:
They are interested in working with your company.
They have the necessary qualifications for a future job opening.
Qualified candidate sourcing is a very important part of the recruitment process, as it is a very efficient method to obtain and retain candidates for your company in the long run. With 1 in 72 sourced candidates getting a job (compared with 1 in 152 candidates that apply), sourcing qualified candidates require an enterprise-level solution that can take care of it for you automatically.
Webbtree's Applicant Tracking System comes inbuilt with the sourcing tool however, it does not stop at sourcing. Offering the ability to integrate with social media platforms and job boards, Webbtree ATS enables you to go from sourcing to nurturing candidates in 15 seconds! You can also make use of its Employee Referral feature to reliably screen referred candidates, and customize hiring flows for every job very quickly.