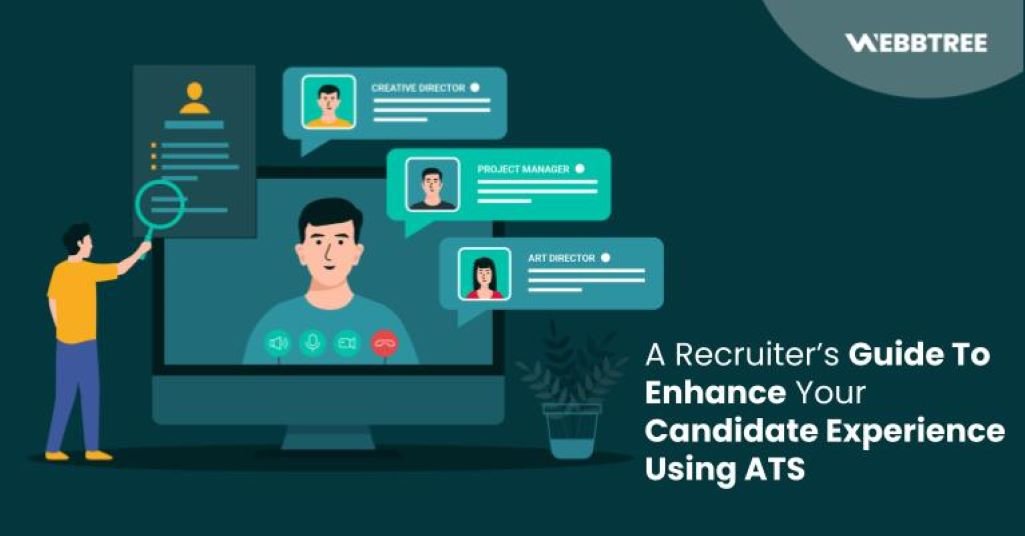 Picture this, you're in the grocery store trying to pick up ingredients for a delicious bowl of pasta for dinner. But you can't find parking near the store, so you park a few blocks away and walk back. Once you finally make it inside the store, you try to find the ingredients, but none are in the store's suggested section. After a frustrating session of hide and seek with the ingredients, you find yourself in a long queue at the checkout. While the bustling queue does a great job of testing your patience, it is finally your turn. You clear your payment and walk out only to realize that you have to walk back to your vehicle. And there goes your last strand of motivation to keep going as you decide to just have the afternoon leftovers for dinner.
This experience is a perfect example of why candidate experience during recruitment is so important. Especially, in today's competitive recruitment landscape, candidates are not hesitant to decline job offers if they feel the application process is too complicated or their inquiries weren't met with a timely response from recruiters. The recruiting team, now more than ever, needs to be resourceful to make a positive impact and cut through the clutter with a favorable candidate experience.
Enter the power of an Applicant Tracking System (ATS). With the help of an ATS recruiters can coordinate with all the eligible candidates in your pipeline for the job smoothly and seamlessly. Moreover, it enables your team to work together efficiently and coordinate the whole recruitment process on a single platform. It's not only the hiring team that will benefit from this, an ATS can also assist in providing a positive candidate experience. It boosts your organization's reputation as an attractive employer.
Let's find out how you can make the most of an ATS to improve your candidate experience.
Optimize Your Candidate Experience Using ATS
Source Inbound Candidates With An ATS Career Site
A job search can be a tedious and time-consuming process for job seekers. That is why they need to have a quick and effective way to locate appropriate roles for them. To keep up with this demand, many organizations are investing in AI solutions to improve applicants' search experience. An Applicant Tracking System (ATS) is equipped with a career page that can be implemented on the employer's website to draw potential candidates. This custom job portal makes it easy for applicants to navigate the job posting and apply for relevant positions. This also enables the applicants to remain engaged with the career site while providing the personalized experiences that they are looking for.
Use Mobile-Friendly Applications
Candidates are more likely to prefer a streamlined and simple application process than a long-drawn, laborious one. Particularly millennials and gen-z are inclined towards using mobile applications to apply for jobs. According to a 2021 report, 60.7% of candidates use mobile devices to apply for jobs compared to desktops. To give applicants the best experience, it's important to test the application process from a mobile device to identify and address the issues.
Consider asking the following questions to make sure your application is mobile-friendly:
Is the font size readable on a mobile device?
Does the candidate have an 'easy apply' option on LinkedIn and Indeed
Is there an option to apply through DM or SMS?
Can the candidates easily upload their resumes with minimal clicks using a mobile device?
Schedule Interviews With Calendar Invites
More often than not, with the hiring managers' busy schedules, it becomes tough for recruiters to fix a time for candidate interviews. Now, with the rise of remote working, it has become even more difficult to find a mutual slot between hiring managers and candidates, especially with the communication gap of remote working. Recruiters must find a way to rid themselves of the phone call to and fro which can be quite costly and time-consuming. With an ATS, you can automate the scheduling process by simply sending a calendar invite to each stakeholder in a hassle-free manner. Each stakeholder can pick a convenient time slot and the recruiter can schedule the interview at a time convenient to all. It increases the flexibility in scheduling interviews and improves the candidate experience as it eliminates the delay between the application screening and the candidate interview.
Share Interview Feedback Easily
It does not reflect well on the employers to keep the candidates waiting for days to receive feedback on their performance and to know whether they have been shortlisted. The experience is worse if they do not receive any response at all. LinkedIn hiring statistics show that 94% of candidates prefer to receive feedback immediately after their interviews. That's where an ATS comes in handy as it provides a simple way for hiring managers to give feedback and communicate with the candidates. They can share their feedback right after the interview by answering key questions and adding a candidate review to finish the process. This helps avoid delays in the process and keeps the recruitment process intact. Ultimately, candidates benefit from the performance feedback to build on their qualities and development as professionals
Implement Collaborative Hiring
An ATS facilitates collaborative hiring among recruiters and hiring managers as it offers features to customize the recruitment workflow and involves each team member. Collaborative hiring is beneficial as it allows all employees to contribute their expertise to make the best decision possible. It also adds diversity to the team by taking into consideration the collective input of the team and encourages transparency and trust throughout the hiring process. As a result, when recruiters are equipped with the right tool such as an Applicant Tracking System, this kind of hiring can be conducted efficiently and effectively.
Actively Communicate With Candidates
Studies have shown that the greatest source of disappointment for candidates is the lack of response from potential employers. Keeping the candidates in the loop during the hiring process helps recruiters build a positive candidate experience. And by using an ATS, recruiters can provide automated communication to potential candidates. Follow-up emails after every step of the application process, emails regarding the status of the application, and proactive responses irrespective of whether the candidate is hired or not. In this manner, recruiters can create a diverse and talented pool of candidates and ensure that the communication with them does not go cold.
With our versatile Applicant Tracking System – Webbtree Recroot you can enhance your candidate experience from the get-go and build a candidate-driven recruitment process. From integrating your job boards, mobile-friendly career sites, collaborative hiring, seamless feedback submission, sending calendar invites with personalized notes, and running email campaigns to keep the candidates updated, Recroot can do it all and then some more. You can create quality talent pipelines at the click of a button and reach out to candidates for future job openings. You can also track the data of your recruitment process to make necessary changes and improve the candidate experience which eventually improves candidate retention.
Conclusion 
The importance of a positive candidate experience during the recruitment process cannot be understated. This is not only because the majority of candidates lose interest in a role if the interview process is poor, but also because how a company treats its employees defines its employer brand. Moreover, businesses can also suffer financially, if the potential candidates have a poor hiring experience costing the company millions in lost revenue. It is crucial to remember that candidates also assess whether the company is right for them. And so, employers need to create a recruiting process that is candidate-driven to stay competitive in today's job market. Using an ATS to provide exceptional support for applicants serves as a reflection of how you will treat candidates who become employees. You can also expand your pool of applicants and manage it in a hassle-free manner to make a good impression with a superior candidate experience. Your applicant tracking system is a step in the right direction to begin a positive candidate experience during recruitment.
Now that you know how an ATS can flip your candidate experience upside down for the better, sign up to Webbtree Recroot and take advantage of this adaptable tool to level up your recruiting strategies.