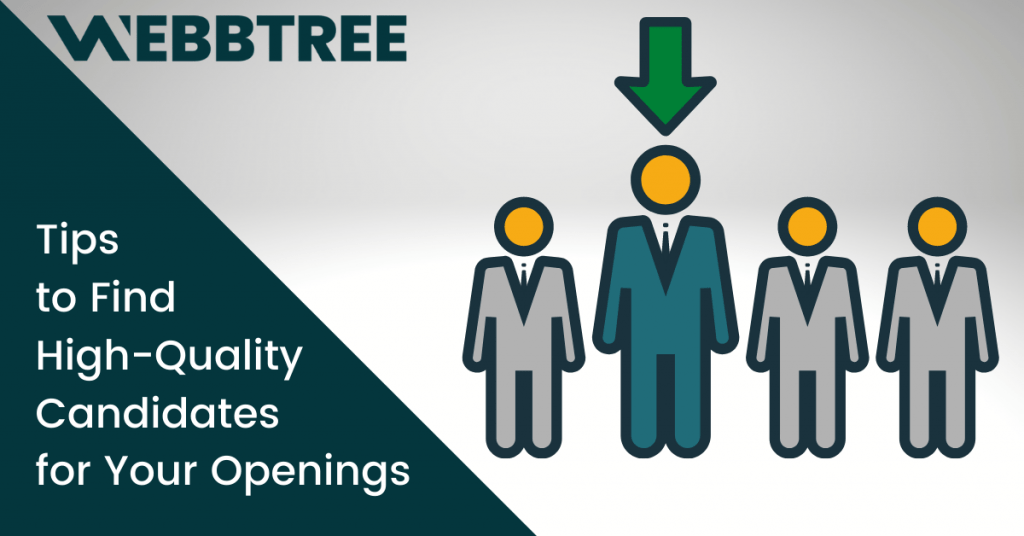 A high-quality candidate is someone who is not only well-qualified for the job but is also a cultural fit and is likely to stay long enough to make significant contributions to the company. While "cultural fit" differs depending on the company, it often means that the candidate will be able to work well with the other people on the team.
When a high-quality candidate is looking at a job opening, they are going to want some reassurance that the company is a good fit for them. They will want to know what the company does, who their competitors are, who their clients are, who their investors are, what the company culture is like, and what kind of work they do. High-quality candidates need to know what they will gain when working with a company instead of the other way around.
One of the biggest mistakes that most companies make is that they hire according to their needs instead of what the candidates want. The best way to attract high-quality candidates is to focus on their needs. When you understand what candidates are looking for, you can position yourself as the most desirable place to work.
Recruiting is all about relationships. If you want to attract the best candidates, it is important to build relationships with them. Rather than just listing a bunch of job requirements, give them a sense of what the company is like and what the company culture is like.
Tips to find high-quality candidates
Here are some strategies that you can use in your recruitment process to hire high-quality candidates:
Have a compelling careers page to attract candidates

Candidates usually go through the website of the company when applying for jobs. The role of a careers page is to provide potential candidates with a glimpse of what it is like to work at your company. 64% of candidates agree that a well-designed careers page is a valuable resource! (source).

Showcase the best work on your website, and show what benefits the employees get when they work in your company. Let the candidates see if your company is a good fit for them and if they will be able to grow and develop within your team.

When you make use of Webbtree ATS, all available candidate information is consolidated within a single merged database – this makes tracking candidates that much easier! We also provide your company with a careers page that can be set up with a few simple clicks.
Use employee reviews and employee referrals

Your current employees can serve as a marketing tool to attract candidates by asking them to promote your company for you.

If you are looking to attract high-quality candidates, you should use employee reviews to your advantage. When people are looking for jobs, they will often read reviews of the company to see if it is a place they want to work at.

If the company has great reviews, they will be more likely to apply. The more positive employee reviews you have, the more potential candidates will want to work at your company.

Another easy way to find great candidates is through employee referrals. Asking your current high-quality employees to refer candidates to you is beneficial as they will have contacts of their own from the same field. 78% of recruiters have reported that their best candidates were sourced by referrals (source).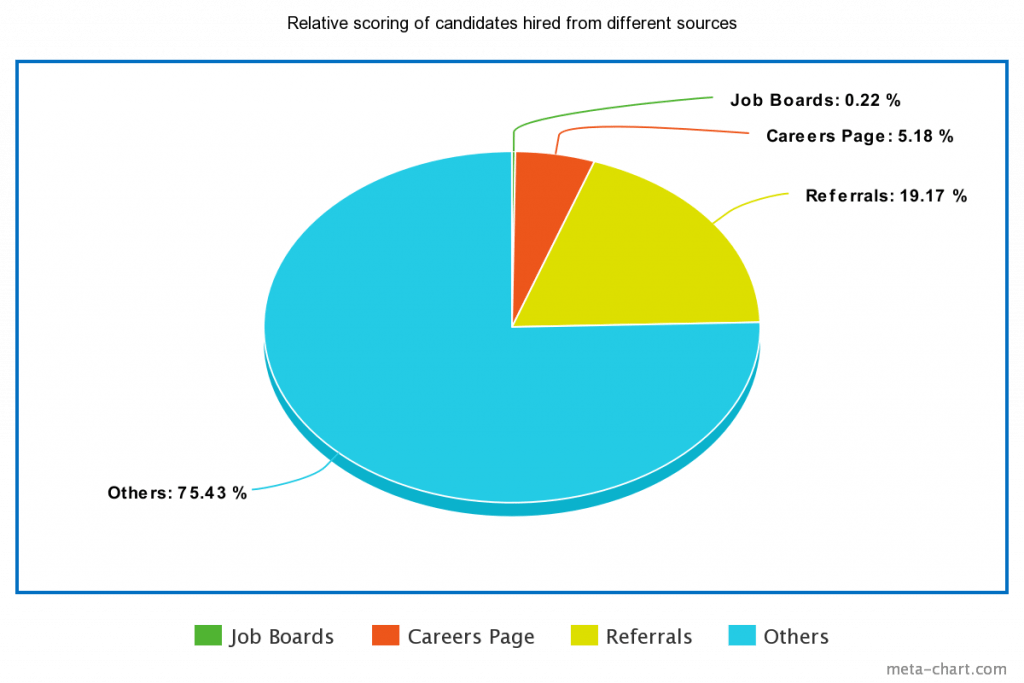 Offering incentives for employee referrals encourages your current employees to invite more people to join the company. With referred candidates outperforming other employees by 15% (source), there is no reason you shouldn't make use of Webbtree ATS to make this process scalable and automated!
Try custom channels instead of generalized platforms

Instead of relying solely on broader platforms to source candidates, try using specialized platforms to find exactly the type of candidate you are looking for. When you post job applications on major job boards, you are likely to get flooded by applicants, but they are not always what you are looking for.
Custom sources can include the following:
Specialized recruiting channels may not give you high traffic of applicants, but they will give you a more catered audience. If you are looking to attract candidates from a specific industry or role, then you need to post your job opportunity on a platform designed for that particular group – it is a matter of quality over quantity.
Have an easy hiring process

High-quality candidates will move on from cumbersome applications. One of the most important things you can do to attract high-quality candidates to your company is to make the hiring process as easy as possible.

You do not want to make it more difficult than it has to be otherwise you could miss out on the opportunity to hire the best possible people for your company. It is really important to make your job posting stand out.

The simpler the process, the more likely you are to attract high-quality candidates. Know more about how you can use Webbtree to streamline your hiring process.

Make use of an Applicant Tracking System (ATS)

When it comes to modern-day job seekers, 86% of smartphone users use their devices for job search (source). Many of these job seekers submit their job applications by phone. Should applicants are facing difficulties in filling or processing the job application on their phones, your company might miss out on highly qualified candidates that dropped out purely because of a bad application experience.

You can make your application process more efficient and easy for them by using an applicant tracking system. Webbtree ATS can help you provide your candidates with a fast-loading, mobile-friendly website that allows them to apply for jobs quickly!
To get the best talent, you need to get your job descriptions in front of the best potential candidates, and the best way to do this is by using technology. The best applicant tracking systems can help you do this by allowing you to create a job description that gives the candidate the information they need about the job in a very concise way.
WebbTree ATS stores candidate information, and thus maintaining massive data and tracking the candidate through the recruitment process is made easy. WebbTree ATS generates referral links for each job openings in your company. These referral links are shareable with employees – when they refer new candidates, the Web tree ATS adds their profiles into its database. It also helps with having a mobile-friendly website that won't miss out on high-quality candidates. Try out our talent sourcing tool for free!
Contact us today, and we can assist you in building your ideal recruitment cycle.